Junior Golf Starts Here
Celebrating Our 10th Year!
We are starting our 10th season providing opportunities for junior golfers in north Florida, south Georgia and south Alabama. As a development tour we have provided a way for junior golfers throughout the southeast to gain competitive playing experience while learning the rules of golf and spending time with family and friends. Many of the players who started with RHJG and PLJG have gone on to play college golf at D1, D2 and D3 schools.
It's never too early to start playing and you don't have to be super-experienced. Thats' why we're here: to help you and your junior golfer gain the experience needed to progress to upper level tours and have success. Click here to view our Archived website for results and info from 2008-2018.
Upcoming Events
Sunset Country Club
September 14-15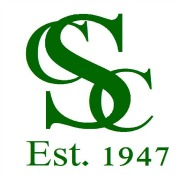 Sunset Country Club
Moultrie, GA
Sunset Country Club, Moultrie, GA, is home to perhaps one of the most notorious golf events in the South: the annual Sunset Country Club Pot O' Gold Pro-Am, which draws pros and amateurs alike to the area every spring. The course features beautiful scenery and small protected gr
Valdosta Country Club
September 28-29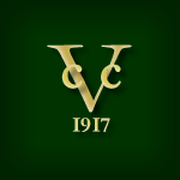 Valdosta Country Club - Bottom
Valdosta, GA
This is a rescheduled event. Designed by world renowned architects Joe Lee and Bobby Weed, the Valdosta CC course was carved out of the South Georgia woodlands and pines that once encompassed the Cherokee Plantation during the Civil War.
Kinderlou Forest
October 12-13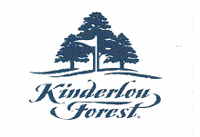 Kinderlou Forest Golf Club
Valdosta, GA
Created by Davis Love III Designs, the professional course opened in April 2004, serving as host to PGA Nationwide Tour events and PGA Web.com events. The South Georgia Classic was one of the largest events on the tour, with one of the richest purses on the PGA qualifying circuit
Southwood Golf Club
November 16-17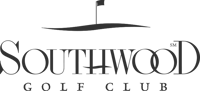 Southwood Golf Club
Tallahassee, FL
2019 Tour Championship. Double points. End-of-Year Awards presented following play.
Latest Results
St. James Bay
July 13-14
Boys 16-18
Barber. C (+18)
Noland. F (+42)
Mork. B (+69)
Boys 14-15
Poppell. L (+22)
Lyon. L (+27)
Jones. J (+30)
Boys 12-13
Howell. M (+9)
Savoy. W (+23)
Smith. G (+27)
Boys 10-11
Matthews. B (+4)
Harvard. J (+20)
Hill. A (+44)
Boys 9 & Under
Hall. C (+4)
Hall. D (+24)
Cochran. R (+30)
Ruby Series
Riner. E (+34)
Emerald Series
Ingram. A (+16)
Johnson. P (+22)
Howard. M (+35)
Highland Oaks Golf Club
May 11
Boys 16-18
Cox. E (+4)
Barber. C (+20)
Taylor. J (+26)
Boys 14-15
Crowder. M (+2)
Harbison. J (+13)
Boys 12-13
Urban. L (+13)
Lindsey. C (+23)
Dowling. D (+36)
Boys 10-11
Hall. M (+12)
Chaires. H (+13)
Matthews. B (+13)
Boys 9 & Under
Hall. C (+6)
Palmer. J (+7)
Hall. D (+19)
Ruby Series
Goodman. S (+12)
Riner. E (+19)
Desguin. H (+27)
Emerald Series
Odom. C (+11)
Johnson. P (+12)
Sandestin - Links Course
April 27-28
Boys 16-18
Rainwater. T (+25)
Boys 14-15
Crowder. M (+7)
Bell. T (+12)
Jones. J (+17)
Boys 12-13
Jones. D (+9)
Albee. P (+11)
Urban. L (+30)
Boys 10-11
Hall. M (+7)
Matthews. B (+9)
Chaires. H (+9)
Boys 9 & Under
Hall. C (+7)
Palmer. J (+11)
Hall. D (+16)
Ruby Series
Riner. E (+46)
LaMothe. A (+50)
Emerald Series
LaMothe. H (+25)
Howard. M (+35)